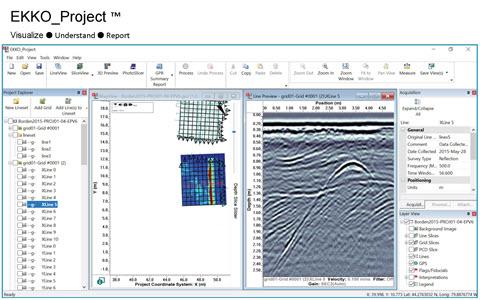 EKKO_Project™ Software
Download EKKO_Project™ Software to benefit from intuitive data visualization tools and quickly and easily produce impressive reports to share your findings. Trial versions are available.
Optional EKKO_Project™ Software Bundles
The LMX150™ FINDAR® GPR/LMX200™ allows you to export GPR data and to visualize, understand and report your results in the powerful EKKO_Project™ GPR Software.
Go from site to insight with EKKO_Project™ PC Software Bundles and:     
 - Organize GPR data, photos and other files as a single project (.GPZ file)
 - Easily create PDF GPR summary reports of your findings.
 - Add interpretations, photos, audio and video to GPR lines.
 - Create depth slices with or without a grid.
For more information on EKKO_Project software, please visit Sensors & Software.