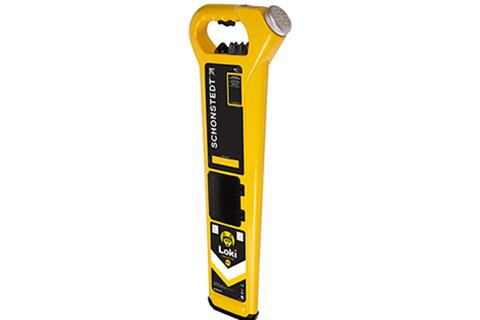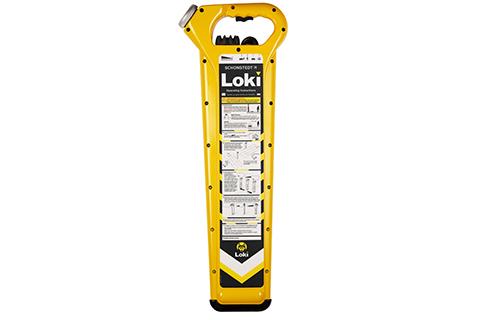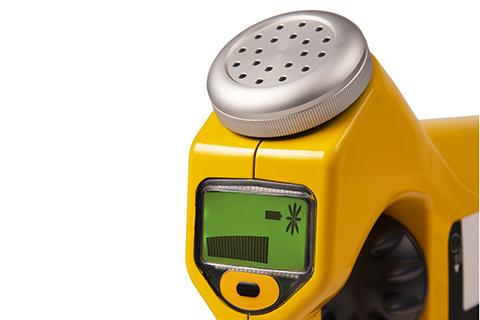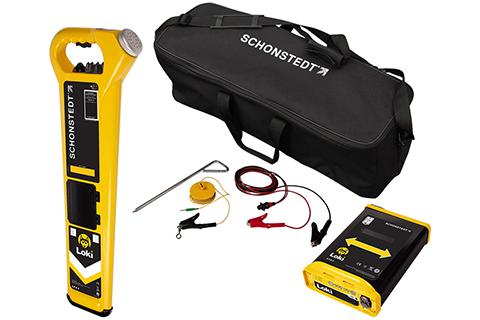 Loki Pipe and Cable Locator
Metal and Magnetic Locators
Loki is a multi-frequency, low cost pipe and cable locator solution used in avoiding buried cables and pipes during excavation, reducing the risk of injury to personnel and damage to utilities. Designed to detect the path and depth of a range of high and low frequency pipes and cables, Loki has a wide range of applications. From use by a home owner to utility or construction crews in more congested environments, Loki has the flexibility to change transmitter frequency to assist in the pipe and cable location process.
Loki represents the latest evolution of locators, combining new and innovative features, designed to deliver optimal performance, higher levels of safety, advanced features and at competitive cost of ownership.
Contractor Model: Targeted at home contractors and construction crews, the contractor model has been optimised for excavation and construction at home, as a tool within a home contractor's toolbox to sweep an area prior to excavation.
Built within the Loki transmitter are 512 Hz, 8 kHz and 131 kHz frequencies. The higher frequency 131 kHz can be used to find well-insulated, high impedance utilities such as twisted-pair telecom cables or insulated pipe joints. A lower frequency of 512 Hz is also built in to support the long range locating of lower impedance cables, such as power lines.
Utilities Model: With a wide range of active frequencies, and the ability to locate multiple sonde frequencies, the utilities model is built for the challenge of detecting and tracing buried water/ drain pipes and telecom ducts.
Targeted at wastewater municipalities and other utility companies, the utilities model low 512 Hz frequency can be used to trace metallic pipes, whereas the higher 82 kHz frequency can support the detection of jointed pipes, non-metallic pipes and ducts.
Dual Frequency Locate
The first Schonstedt pipe and cable locator with "'Dual Mode'", Loki can simultaneously detect transmitter and power signals for a more precise locate to assist in reducing utility strikes.
Multi-frequency
Three active frequencies (low, medium and high) are available to support the detection of different cable types in varied environmental conditions.
The Contractor model is Schonstedt's first pipe and cable locator with 131 kHz and is now the highest frequency Schonstedt offers.
Automatic depth readings
Depth readings in transmitter, sonde and power modes are automatically displayed on the receiver. Choose between metric or imperial locator models.  
Performance
Easy to switch between active, inductive, sonde and passive location modes, Loki can identify and differentiate between a broad range of utilities.
NoiseProtect™
NoiseProtect™ allows the operator to locate pipes and cables in electrically noisy environments such as near power sub stations or near overhead high-voltage cables.
It identifies and automatically rejects electrical interference that may otherwise overload the Loki locator's electronics.
Excavate more safely with ShallowAlert™
Shallow cables are a common cause of cable strikes, damage and injury. Loki has a built in ShallowAlert™ feature, warning the operator of shallow pipes and cables. When a shallow cable or pipe is detected (in power or dual modes), an asterix flashes on the locator screen and sounds a distinctive warbling audio tone. 
Loki Packages
As standard, the following items are included within each package; Loki locator w/ batteries, Loki transmitter, batteries for Loki transmitter, direct connect lead, carry bag, earth stake, earth spool with magnet and a user guide.
Ergonomic and Durable
Great to use for extended periods and rugged enough to survive the rigors of every day usage.
Dust & Water Resistant (Rated IP54)
Waterproofing allows users to continue their search for pipes and cables in inclement weather, and even if they are under shallow snow or water!
1-year warranty
Users of Schonstedt products can be confident in the low total cost of ownership of their purchases because they are supported by a 1 year warranty.
Includes a soft-case for ease of carrying
When your hands are full of your other kit, and the site is the other side of the field, you'll be glad of the soft case to help you transport Loki.