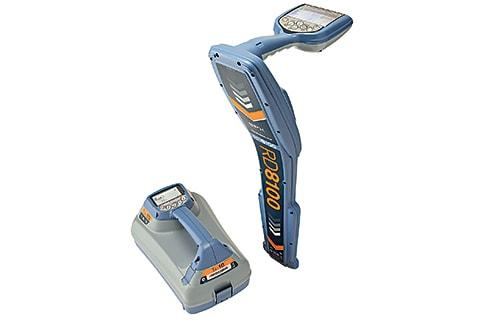 SurveyCERT+
SurveyCERT+ is a software application from Radiodetection where users can integrate GPS data to locator data, making utility mapping easier for surveyors in the field.
SurveyCERT+ is loaded to a GPS enabled device, takes the position and time information and integrates it with the locator data.  GPS data can be sent to the locator via Bluetooth® and integrated with on demand locator survey measurements.  The locator can store up to 1000 survey measurements and may be transferred from the locator to a PC via USB using the RD Manager application. 
For more information on RD Manager, go to the RD Manager page  
System Requirements
SurveyCERT+ is compatible with Windows Mobile versions up to 6.5. 
Current SurveyCERT+ Version
Version 1.2 
Supported Products
RD8100 Precision Locator range 
RD8000 and RD7000+ Marker Locator ranges 
Downloading SurveyCERT+
1. Click here to begin the download, and save the file to your hard disk  
2. Extract the compressed folder to a temporary location 
3. Navigate to the SurveyCERT+.exe file in the temporary folder 
4. Transfer SurveyCERT+.exe to your GPS device using Microsoft Active Sync or Windows Mobile Device Centre 
If required, click here to go to the Microsoft web site to download the relevant file 
5. You may delete the temporary folder and compressed folder if required once installation is complete 
Download