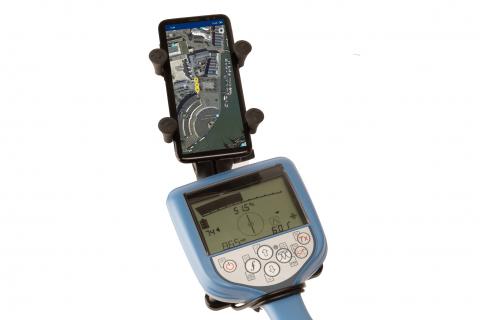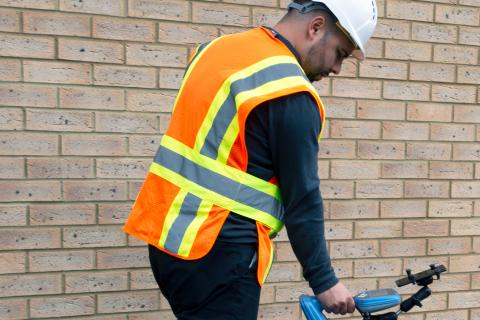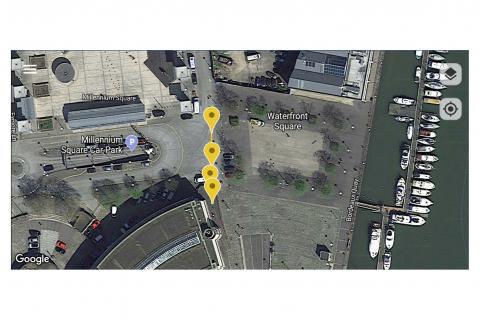 RD Map
Mapping and Digital Solutions

Precision Locator Range
RD Map™ is the free Map&Share™ Android app which supports Radiodetection's Bluetooth Precision locators and allows locator technicians to create detailed maps of buried utilities and share them directly from the field*.
RD Map uses Google Maps to create detailed maps of sub-surface utilities . Utilities are imported to Google Maps using markers and utility tracks identified using standard coloring.
Simple to use measurement tools allow the operator to correct any GPS inaccuracy immediately.
For situations where very high accuracy position measurements are needed RD Map can be set to utilise a
compatible Bluetooth GPS/GNSS receiver.
Free Android utility mapping app
RD Map is free to download and use from the Google Play store

or as a direct download from the Downloads section
Works with Bluetooth Precision locators
Compatible with the RD8200® locators, RD7100® RF marker and all RD8100® locators
Uniform Color coding
Utility path and icons in standard coded colors, compliant with American Public Works Association
Google Maps interface
RD Map uses Google Maps for real time map creation and editing
Multiple GPS sources
RD Map can use the position obtained from the locator, the android device or an external high precision GPS/GNSS source
Measuring tools
Distance and radius tools to validate the accuracy of your measurements' position
Map&Share
Share kml or csv map files with your favorite Android application, directly from the field
Online knowledge base
RD Map  offers a comprehensive knowledge base library which is available to consult online using your favourite browser from a mobile device or pc 
Advantages
RD Map is free to use and is available in the Google Play store

RD Map can be used with all RD8200, RD8100 locators and with all RD7100 RF marker locators using Bluetooth connectivity.

The wireless Bluetooth interface lets you use any compatible Android device to retrieve your survey measurements without the need to add any extra steps to your locating activities.

The optional phone or tablet holder, leaves you free to concentrate on the locate operation at hand and positions your Android device in the optimal orientation 

Maps are automatically created and can be easily shared at the end of your survey, using your preferred Android app.

 

RD Map uses the powerful and intuitive Google Map technology which simplifies map review and editing.

Every time a measurement is taken using your locator, this will be automatically transferred and added to the RD Map Google Maps screen in real time.

Use common gestures on the RD Map screen to change map type, pan, rotate or zoom the map.

Use the distance measure and radius tools to validate the accuracy of your measurements' position.

Correct errors by moving the marker to the estimated new position.

RD Map can be set to use the locator's own GPS measurements (if available), the Android device's location or a higher accuracy third party Bluetooth GPS receiver.

All GPS sources can be exported as csv map file.