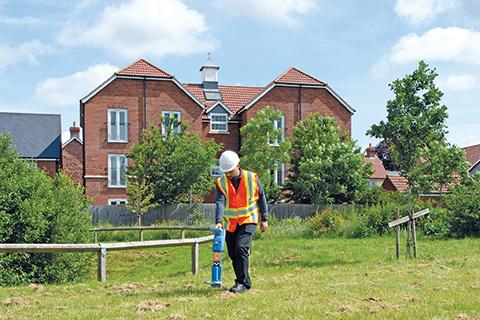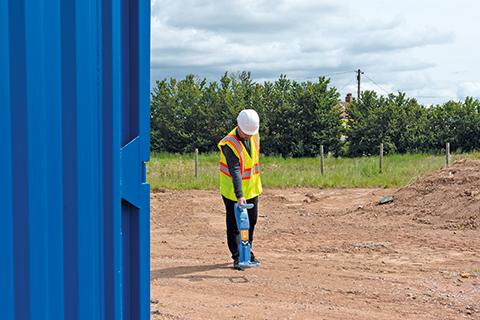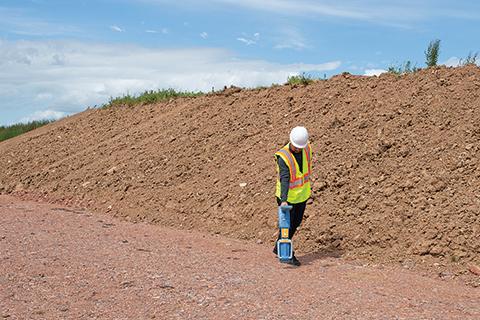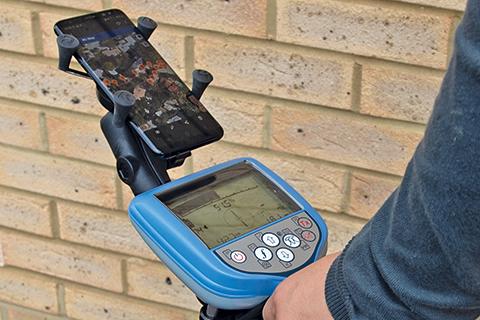 RD8100 RF Marker Locator
The RD8100 RF marker and buried utility locator range is designed for locate professionals who need to detect RF markers and buried utilities. The RD8100 RF marker locator is our most advanced model and is optimised for more complex situations.
Precision cable, pipe and RF marker locator combined into one
This means operators only require one piece of equipment, saving time, cost and hassle.
Simultaneous RF marker and line locate mode
All RF marker locator models offer a combined line and marker locate mode with automatic marker depth measurement, which enables the operator to do their job quicker without compromising on quality.
Choosing the right model
The RF marker functionality on the RD7100 and RD8100 RF marker locators is identical, the difference lies in the utility locate functionality. The RD7100 RF marker locator is our no compromise locator for every day locating and tracing, optimised for specific industries. The RD8100 RF marker locator is our most advanced locator and is suitable for more complex situations.
Use Power Filters™ to pinpoint and discriminate between power cables
When a signal transmitter can't be connected, tracing individual underground power lines through complex networks can be a real challenge: conflicting or powerful signals can confuse the operator, or combine to create a broad wash of signal.
With a single key press you can now utilize the harmonic properties of power signals to establish if a signal comes from one source, or from multiple cables, then trace and mark their routes.
Trace high impedance utilities with 4 kHz (supports CD)
The 4 kHz locate frequency is designed for tracing high impedance lines such as twisted pair telecoms or street lighting.  Since such utilities are often found in areas of dense infrastructure, you can combine 4 kHz with CD to ensure you follow the right line.
Quickly follow lines with Guidance Mode
Guidance Mode allows you to rapidly follow the path of a buried utility. Intuitive proportional arrows, a directional 'needle' and differentiated audio tones guide you along the target pipe or cable.
Current Direction (CD)
Current Direction is a powerful tool that augments the capabilities of pipe and cable locators to help operators pick out their target line from others nearby. Using fundamental properties of electromagnetism, CD allows you to locate your utility quickly, and eliminate wasted time following false trails.
Combine accuracy with speed – Peak+ mode
Combine the accuracy of Peak locating with the rapid ground coverage of Guidance arrows in the new Peak+ mode. A single key press lets you check for distortion by comparing Null with Peak.
Peak mode locating is more accurate and less prone to distortion - that's why it's always been at the heart of Radiodetection's cable and pipe locators.  Null mode locating can be faster, but is inherently less accurate.  Peak+ combined these modes, giving the accuracy of Peak and the speed of null.
RD Map™ app
RD Map™ uses Bluetooth to create, in real time*, detailed maps of buried utilities: each survey measurement parameter is appended to the GPS positional information obtained by the locator, external or Android device to map the route of the tracked utility. Map files (CSV or KML) can then be shared via e-mail or any compatible messaging system.
 * Requires data connectivity and availability of Google Maps.
Customize the locator to your network frequencies
Up to 5 additional frequencies can be programmed into all RD8100 pipe and cable  locators to match it to the signals found on your target networks.
Fault Find
Combine the RD8100 cable and pipe locator with an accessory A-frame to identify and pinpoint insulation sheath faults to within 4" (10cm).
Automatic usage logging with GPS positioning
GPS equipped RD8100 cable and pipe locators (models ending with a 'G') automatically log key locate parameters every second, providing a comprehensive picture of individual locates, or allowing you to assess usage patterns over periods of a year or more.
The data generated can be used to ensure compliance with best-practice, or to identify training needs before poor work habits develop. Additionally, the data can be used for internal audits, or shared with partners or clients to evidence task completion, or compliance to their requirements.
Usage data can be exported in multiple file formats – for example KML for Google Maps to confirm where and when work was performed.
Advantages
A unique arrangement of five custom-manufactured, precision-ground antennas deliver locate accuracy and repeatability. The RD8100 cable and pipe locator can use its 5 high-precision antennas in different configurations to tailor its locate performance to the task in hand.

Save up to 1,000 survey measurements, capturing utility depth, and send to a mobile device using Bluetooth®. Add positional data with the integrated GPS option, or combine with external GNSS device using the wireless Bluetooth link to get the accuracy that you need.

Designed for on-site use, with IP65 ingress protection against dust and water.

iLOC is an advanced Bluetooth link between the RD8100 locator and TX-10B transmitter, which allows you to control the transmitter's signal power and frequency from up to 1400' / 450m away.  Less time walking and more time locating.

StrikeAlert reduces the risk of accidents by warning of the presence of shallow cables and pipes with both visual and audio warnings.

Dynamic Overload Protection filters out interference, enabling use in electrically noisy environments such as substations or in the presence of overhead power cables.

Verify and certify the calibration of your locator over the internet using the RD Manager™ PC software package – without returning the unit to a service center.
Have confidence that the RD8100 is ready for action whenever you are.

The integrity of the measurement system can be confirmed on-site. Self-Test applies signals to the locating circuitry in the pipe and cable locator as well as checking display and power functions.

Download usage logging and survey measurement data for analysis, and set-up, calibrate and update your locator from a PC.

Over 40 years of working alongside users on-site gives us the confidence to back our product with a 3 year warranty, supported by our global service network. Our experienced teams and partners provide comprehensive technical support and training tailored to your needs.