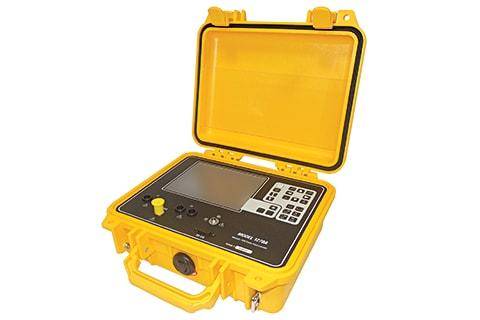 WaveView 2.07.02
WaveView allows for connectivity between a PC and its supported products.
WaveView supports the following products:
1205CXA 
1270A 
6000 
6000DT 
RD6000 CTS 
RD6000 VF 
RD6000 DD 
6000 DSL 
RD6000 DSL
Download Details:
Filename: WaveView_2_07_02_en.exe 
Version: 2.07.02 
Date Published: 19/10/2015 
Download Size: 5.2 MB
Instructions:
1. Click the linke below to begin the download, and save the image to your hard disk 
2. Double-click the WaveView_2_07_02_en.exe program file to start the setup program 
3. Follow the on screen instructions to complete the installation
System Requirements
1. WaveView is compliant with the 32 & 64 bit versions of Windows XP, Windows Vista, Windows 7, Windows 8 and Windows 10. 
2. The computer must have either an available Serial port or a USB port. The supplied cable will connect the instrument to a standard DB-9 male serial connector. Alternatively a USB to RS232 adapter may be used.
Windows and Windows Vista are either registered trademarks or trademarks of Microsoft Corporation in the United States and/or other countries.
Download