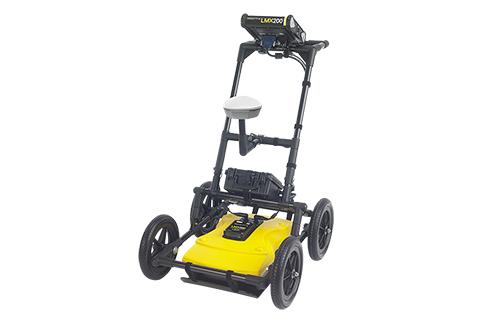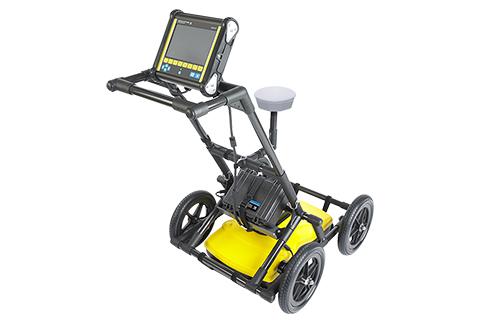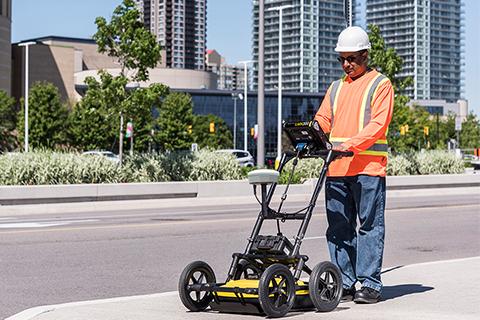 LMX200™ GPR
Ground Penetrating Radar (GPR)
The LMX200™ provides unprecedented insights and target confidence to detect traditionally non-locatable subsurface features such as:
Non-metallic pipes, including PVC and asbestos cement
Underground Electrical Cable
Concrete storm and sewer systems
Utilities where installed tracer wiring has failed
Underground storage tanks and drainage tiles
Septic system components
Non-utility structures such as vaults, foundation walls and concrete pads
Public utility systems and local governments require that the positions of underground systems are located and marked. This helps in planning projects and avoiding risks and hazards. The LMX200™ builds on the capabilities of the LMX100™ and adds further features to help you locate and map these utilities. It adds the powerful Grid Scan mode and the ability to use an external GPS to take full advantage of SplitView and MapView. The LMX200™ allows data export for easy project archiving as well as post-processing and report generation with the optional EKKO_Project GPR data analysis software.
Optional external GPS
Higher accuracy geo-referencing of targets for post processing in CAD and GIS software
Enhanced on-site capabilities
Capabilities include: Line Scan mode with SplitView, Grid Scan, MapView, Wi-Fi on-site mini reports
High visibility touch screen
A resistive touch screen that works with gloves on, with user selectable languages and metric and US standard options.
Produce and share instant on-site reports
Share directly from your display unit with built-in Wi-Fi. Option to add data markers to highlight points of interest.
USB port
A USB port allowing for easy data transfer for further data analysis. 
Lightweight build
A lightweight fiberglass cart frame build making transportation easy. No metal in the build reduces interference with GPR signals. 
Lead acid gel battery
A long lasting and swappable battery. 
GPR Sensor
Patented ultra-wideband (UWB) 250 MHz GPR antenna and DynaT for dynamic target enhancement.