Radiodetection Training
Radiodetection Training
A range of Radiodetection, Schonstedt and Sensors & Software Training Courses.
Radiodetection offers a variety of training opportunities to advance the skill level of all operators. We offer online on-demand classes, instructor-led online classes, in-person classes and can also conduct custom training for your employees. Our trainers have years of experience with theory and hands-on operation of the equipment.

Precision Locator course is now Nulca-accredited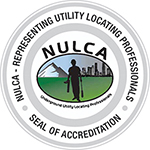 We are happy to announce that our full day Precision Locator course is now Nulca-accredited.  This accreditation means that our course meets the competency requirements for locating technicians, as verified by an independent review body.  Locators who take this course can ensure they will receive a high level of training, delivered in a professional and consistent manner. 
Training is available for the following equipment:
Sensors & Software Ground Penetrating Radar (GPR) 
Schonstedt Magnetic Locators
Training Class Schedule and Registration
Payment and Cancellation Policies:
While every effort will be made to hold a scheduled class, Radiodetection reserves the right to cancel a class at any time and provide a refund of class fees. 
Full payment is required up front when registering for a course. If you need to cancel or reschedule, please notify us at least one week in advance to avoid penalty.  
There is no refund for no-shows.
For any training inquiries, please contact us
Telephone: +1 (905) 624-8909