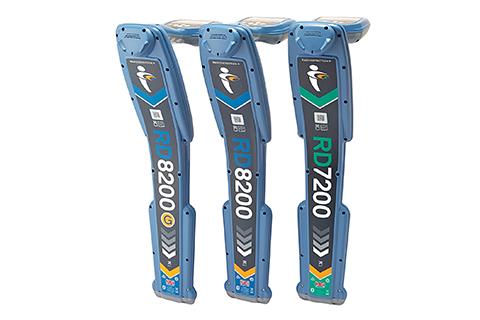 RD Manager Online
RD Manager™ Online is the Windows® PC software package for Radiodetection's Precision RD8200™ and RD7200™ locator ranges
RD Manager Online allows operators to:
-    Download and install the latest software for their locator
-    Configure their locator
-    Remotely certify their locators' calibration using eCert™
-    Transfer and export log data
-    Register their locators and transmitter TX range for extended 2 year warranty
* Customers who register their units within 3 months of purchase will receive an additional 2 years warranty on top of the standard 1 year warranty.
Supported Products 
RD Manager Online presently supports all models in the:
-    RD8200 Precision Locator Range
-    RD7200 Precision Locator Range
System Requirements
RD Manager Online is compatible with Microsoft Windows 10.
*Administrator privileges are required to install RD Manager Online.
Current RD Manager Online Version
Version: 1.2.1.0
Date of issue: 2nd February 2023
If you have RD Manager installed you can check the version by selecting Options and 'About RD Manager'. 
The current installed version of RD Manager will be displayed as well as the locator software version for each locator product.  If you are unsure you have the latest version of RD Manager, you can select Options and 'Check for Updates'.  If there is a later version available you will be able to download and install to your PC. 
Learning Zone
The RD Manager online manual and installation guide can be found in our online learning zone .
Our learning zone offers a comprehensive knowledge base library which is available to consult online using your favourite browser from a mobile device or pc. Here you will be able to find and answer or ask technical questions for all Radiodetection products.
If you are installing RD Manager 1.2.1.0 on your own PC or laptop, download the RD Manager Online Software – Release 1.2.1.0 zip file, open the setup.exe and follow the instructions.
If you are installing RD Manager 1.2.1.0 as part of a wider deployment, download the RD Manager Online Software Silent Installer – Release 1.2.1.0 zip file. Installation instructions are in the operation manual.