9 March 2020
Radiodetection announces collaboration with Sensors & Software for LMX Series Ground Penetrating Radar products
Sensors & Software's LMX Ground Penetrating Radar (GPR) Systems are now available throughout the United States of America (USA) exclusively from Radiodetection.
Radiodetection is pleased to announce the expansion of its utility-locating offering to include Sensors & Software's LMX range of GPR (Ground Penetrating Radar) systems in a new collaboration that utilizes the strengths of both companies. The LMX range of GPR will exclusively be available through Radiodetection in the USA.
Accurately locating and marking buried assets ensures minimum downtime during repair or maintenance activities. It also prevents damage which can be costly for utilities and their customers. GPR is a great tool to add to the kit of anyone involved in SUE (Subsurface Utility Engineering) activities as it is able to detect both conductive and non-conductive utilities, as well as other underground features such as concrete storm drains, underground storage tanks and septic system components.
The LMX range has been designed to detect both shallow and deep targets simultaneously without relying on the more complex dual-frequency designs available elsewhere and consists of:
The LMX100TM - the simple, affordable way to locate and mark utilities in the field. With its intuitive user interface, rugged and lightweight design, you can effortlessly integrate the LMX100™ into your field locates to complete your toolbox.
The LMX200TM - the premier GPR locating tool in the market today. It has all the capabilities of the LMX100™ and adds additional in-field capabilities such as Grid Scan data collection, SplitView and MapView. It also offers external GPS capabilities for mapping results.  The LMX200 Enhanced option enables data export, analysis, archiving and reporting using the EKKO_Project™ Software.
Radiodetection, with this announcement, is proud to be able to offer the market the widest selection of electromagnetic, magnetometer and GPR SUE products from a single source and this will continue to include the well-known RD1100 and RD1500 GPR Systems that Radiodetection has been supplying to satisfied customers for more than 3 years.
For more information visit www.radiodetection.com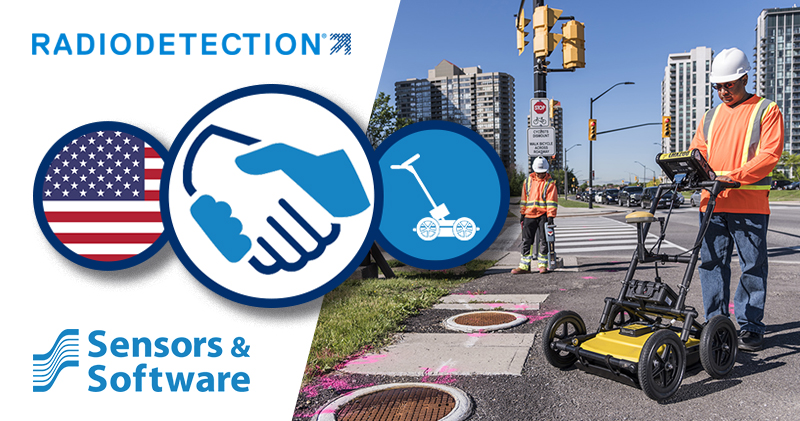 Ends
About Radiodetection Ltd.
Radiodetection is a leading global developer and supplier of test equipment used by utility companies to help install, protect and maintain their infrastructure networks. Radiodetection is a subsidiary of SPX Corporation.
About SPX Corporation
SPX Corporation is a supplier of highly engineered products and technologies, holding leadership positions in the HVAC, detection and measurement, and engineered solutions markets. Based in Charlotte, North Carolina, SPX Corporation had approximately $1.5 billion in annual revenue in 2019 and more than 4,500 employees in 17 countries. SPX Corporation is listed on the New York Stock Exchange under the ticker symbol "SPXC."  For more information, please visit www.spx.com.
Press Inquiries:
Jacinta Clack, Radiodetection, Western Drive, Bristol, BS14 0AF, United Kingdom.
Tel: +44 (0) 117 976 7776, Fax: +44 (0) 117 976 7775
Email: jacinta.clack@spx.com   www.radiodetection.com