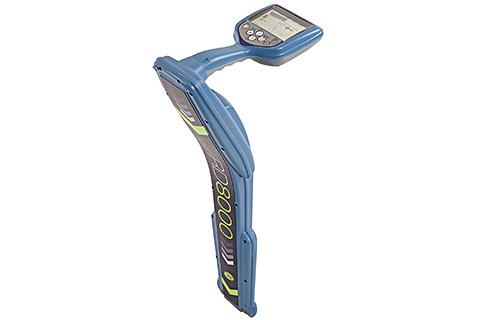 Centros™ Manager
Centros Manager is the Windows® PC software package for Radiodetection's Precision RD8000, RD7000+, RD7000, RD5000 locators and TX-x range of transmitters.
Centros Manager allows operators to:
-    Download and install the latest software for their locator 
-    Download and install the latest software for their transmitter 
-    Remotely certify their locators calibration using eCAL 
-    Configure their locator using the Option Editor feature 
Centros Manager supports: 
-    RD8000 Precision Locator Range 
-    RD7000+ Precision Locator Range 
-    RD7000 Precision Locator Range 
-    RD5000 Precision Locator Range 
-    Tx1, Tx3, Tx5(B) and Tx10(B) Transmitters 
System Requirements
Centros Manager is compatible with Windows XP, Windows Vista, Windows 7, Windows 8 and Windows 10.
*Administrator privileges are required to install Centros Manager 
Centros Universal Download key
You can use the key below to be able to update the software of any of your Centros' compatible products.
45826-07030-59539-26734-10799-18657-27083-29893
Current Centros Manager Version
Centros Manager Version: 13 
If you have Centros Manager installed you can check the version by selecting Help and 'About Centros Manager'.  The current installed version of Centros Manager will be displayed as well as the locator and transmitter software version for each product.  If you are unsure you have the latest version of Centros Manager, you can select Help and 'Check for Updates'.  
If there is a later version available you will be able to download and install to your PC. 
Installing Centros Manager
To install Centros Manager select the link below appropriate to your PC hardware version and save it to your hard disk

Extract the compressed folder to a temporary location.
Navigate to and run Centros_Manager_13_xx_en.exe from the temporary folder to start the set up program. 
Follow the on screen instructions to complete the installation. 
You may delete the folder and compressed folder if required once installation is complete
Note: if you are installing or upgrading Centros Manager on Windows 8 & 10 you may need to disable momentarily the Windows Device Driver Signing option.
Follow this link for detailed instructions: https://support.radiodetection.com/hc/articles/115005886123-Centros-Manager-Windows-8-10-Install-directions