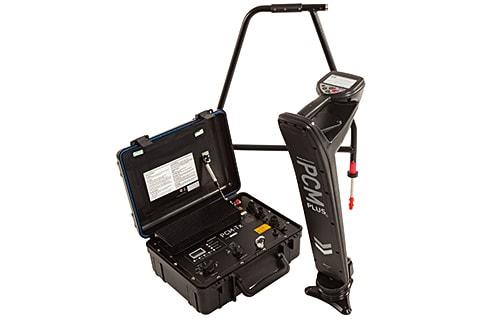 PCM+ SurveyCERT™
PCM+ SurveyCERT makes pipe mapping easier for surveyors in the field. Survey data may either be viewed in real time or be saved within the PCM+ to be reviewed later.
The PCM+ can pass survey data to a compatible PDA or PC in real time using Bluetooth® wireless technology. When used with a GPS enabled device such as a PDA, PCM+ SurveyCERT takes the position and time information and integrates it with the PCM+ survey data.
The PCM+ SurveyCERT installation bundle includes both PC and PDA versions of the application.
PCM+ SurveyCERT supports the following products
PCM+
Download
Details
Version 1010
Date Published 04/12/2009
Download Size 5.9 MB
Instructions
1. Click the link below to begin the download, and save the file to your hard disk
2. Double-click the PCMplus_SurveyCert_1010_en.exe program file to start the setup program
3. Follow the on screen instructions to complete the installation
After installation, the PDA application can be transferred from a PC to a PDA using Microsoft® Active Sync® (Windows® XP & Windows Vista®) or Windows Mobile Device Centre (Windows® 7).
4. Click here to go to the Microsoft web site to begin your download.
System Requirements
The PC version of PCM+ SurveyCERT is compliant with the 32 bit versions of Windows® XP, Windows Vista® and Windows® 7. 
The PDA version of PCM+ SurveyCERT is compliant with Windows Mobile up to and including version 6.1. 
The Bluetooth word mark and logos are registered trademarks of Bluetooth SIG, Inc. and any use of such marks by Radiodetection is under license.
Download