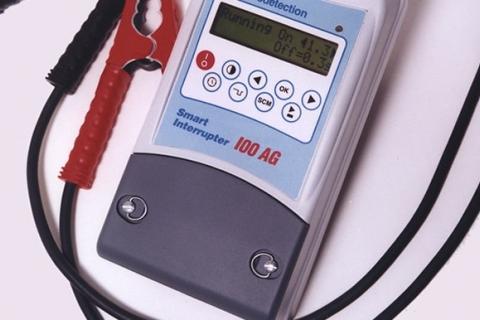 SI 50 and SI 100 Smart Interrupters
SI 50 and SI 100 are Solid State Cathodic Protection Interrupters for pipeline technicians.

Smart Interrupters can be used to modulate the Cathodic Protection (CP) signal to aid identification of stray currents, as well as enabling the location of coating defects along the pipeline.  Radiodetection's SI 50 and SI 100 feature high current switching capability, with circuit protection and user programmability. 
Features
Fully microprocessor controlled, automatically stores the last ten used setups and stores up to 10 Waveforms.
On/Off ranges between 0 to 100 seconds.
GPS synchronization as standard; permits synchronization of any number of interrupters remote from each other and permits 24hr timer operation.
The Smart Interrupter can be used as conventional 50A or 100A interrupters as well as generating unique signatures for the Radiodetection Stray Current Mapper (SCM) system.
Can generate 4Hz & 8Hz for compatibility with Radiodetection Precision Pipe Locators.
High performance
Easy to use
Over voltage, current and heat protection
Advanced power electronics means it doesn't run excessively hot even at high ambient temperatures